Best Delivery Company Dubai and Local Courier Services in UAE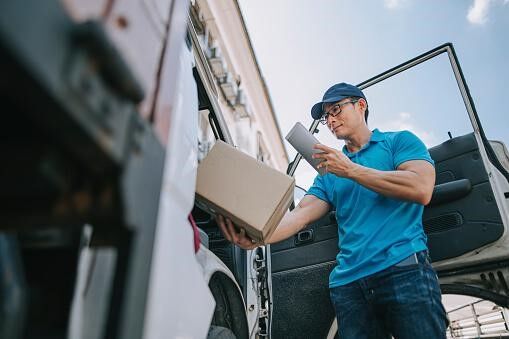 Courier service UAE
The Prime Express courier service UAE was established in 2018. We are the largest courier service in the United Arab Emirates. Our business spans the whole of UAE. Aiming for excellence and simply providing better courier service, we have satisfied over a thousand customers. Since the UNITED ARAB EMIRATES is gaining importance in international trade, we are eager to serve an increasing number of clients to achieve success in the UAE market. Our key to success is building strong and long-lasting relationships with our customers, which leads to our success.
Our mission
Creativity, Quality, and Devotion.
Our progress depends on innovation, quality, and client dedication
Prime Express International courier service in Dubai was founded on the principle of exceptional client satisfaction. Our consumers are our first focus.
Our vision
We like to keep things straightforward and simple.
Prime Express International pledges to efficiently cut costs by removing superfluous procedures and expenditures. This enables us to provide our clients with the most flexible and cheapest pricing for their shipments and deliveries.
The customer is supreme. We recognize that client loyalty is the key to our success, and it drives all parts of our company operations.
Our strategy
Compromise is unacceptable.
Prime Express International courier service does not tolerate compromise, and our staff is supplied with a thorough and continuous training program to fulfill the highest customer satisfaction standards imaginably.
In an ever-changing market environment, we seek to continually enhance the quality of our services by adhering to our guiding principles of keeping things simple and enriching the client experience. Innovation is crucial for us.
Premier Express Courier Services
Prime Express International is a reliable package courier service in Abu Dhabi. We provide an urgent document courier service with same-day or next-day delivery to Abu Dhabi through a local or international logistic network.
We provide a one-of-a-kind mix of on-demand, time-sensitive, door-to-door delivery services across the UAE, GCC, and the world.
Prime Express International is a sophisticated worldwide network that provides a wide range of services, including express couriers, airfreight, and logistics solutions, as well as domestic deliveries and unique services. In UAE we have our courier service in Sharjah, Dubai and Abu Dhabi.
Using our integrated air and road networks, we ensure that your packages, papers, and freight are delivered safely and on schedule.
Transporting papers and packages around the globe has never been simpler. Prime Express International delivers worldwide delivery solutions seven days a week to your company. With the innovative online tracking system on our website, you can now follow international shipments from anywhere and at any time.
OUR SERVICES
DOMESTIC LAND TRANSPORT SERVICES.
Timely delivery of big cargo throughout cities in the UAE with time-definite and same-day delivery schedules.
● DOMESTIC PARCEL DELIVERY.
Same-day service for package and gift collection and delivery from stores, wholesalers, agents, and individuals.
● DOMESTIC DOCUMENTS
Express document service collection and delivery of letters, documents, and other payment instruments.
● BULLET SERVICES
Exclusive, expedited services for Documents and Goods in the shortest period feasible. Within the customer-specified timeframe, shipments will be collected and delivered to their final destination.
● TRIP-SPECIFIC SERVICES
The collecting and distribution of goods for free zones, ports, and areas beyond the municipal boundaries.
CONDITIONS AND TERMS
Evening collections will be delivered the next morning, and morning collections will be delivered the following evening. All shipments are subject to the terms and conditions of Prime Express International Courier Services.