Best Cargo Service in Dubai
WELCOME TO PRIME EXPRESS
Our dedication to client satisfaction is unparalleled. We are able to give a high level of service while delivering cost-effective solutions because we provide a broad variety of goods and services that are especially suited to fit the different needs of our customers.
Our reputation continues to grow as a freight company and cargo service in Dubai. As one of the largest participants in the global cargo aviation sector, we are renowned for our efficiency and dependability, providing safe and easy connections via our local and worldwide hubs for cargo movers. Being geographically situated in the United Arab Emirates, we are well-positioned to offer a cargo moving bridge between East and West through our hubs, allowing us to utilize our capacity more effectively and transport your goods with less ground handling time.
OUR SERVICES
Although cargo transportation is our primary business, we provide a variety of service operations and value-added cargo service in Abu Dhabi that give you greater control over your supply chain. These services include:
Air Freight
International air freight transportation is often a balancing act between price, time, and the environment. This is one of the reasons why people pick us for cost-effective and efficient freight transportation. Similarly, you can be confident that our global strategic connections will allow you to choose from a variety of air and ocean freight services. With end-to-end visibility, seamlessly adapted to your specific requirements.
Sea Freight
Prime Express transports your freight throughout the world, and our unique solutions serve as a connection to your sales and procurement markets. Consistent and dependable sailings guarantee that your ocean freight shipments reach our clients on time, every time. Our extensive Sea Cargo services include FCL (Full Container Loads), LCL (Less Container Loads), imports or exports to or from anywhere in the globe, and in particular the Middle East to any destination. Our real-time tracking technology allows you to find and monitor your in-transit goods.
Land Cargo
Through our extensive network, we provide the quickest and most dependable trucking service throughout GCC nations. We provide the best transportation time for residential surface moves. Our knowledge in the numerous disciplines of logistics enables us to deliver custom-tailored solutions based on the specific needs of our organisation, regardless of how complex they may be.
Door To Door Cargo Delivery
Our Air freight, Sea cargo, Land cargo, and door-to-door industry has witnessed tremendous expansion and diversification. We guarantee complete client happiness. A well-equipped office is established for updating the website with the most recent information.
Import and Export
Prime Express provides a one-stop solution for all your export, import, excise, and customs-related requirements by providing you with access to our combined expertise, specialty, and resources. We provide services in various fields as a result of our extensive experience and knowledge gained over the years.
You can get answers to all of your questions about export, import, excise, customs, benefits, and general processes.
BEST CARGO COMPANY IN, UAE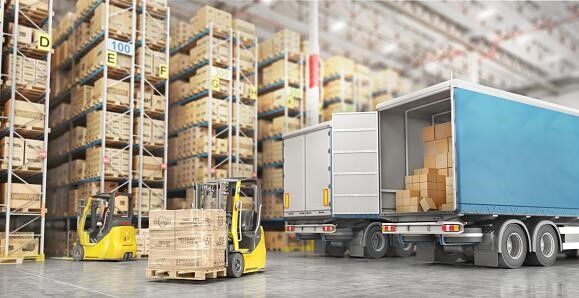 Prime Express International Couriers LLC is the industry leader in cargo service in Sharjah, UAE. The firm has more than 900 locations worldwide which include cargo to Sri Lanka, cargo to Nepal, and cargo to India. The company's principal goal is to increase its market share and provide the highest quality services to its consumers. Due to this, Prime Express International Couriers LLC is investing more money in updated equipment and the incorporation of cutting-edge technology, as well as the training of its personnel. Prime Express provides global Import and Export services, including international cargo and air freight as well as excess luggage.